The Libertarian Party of North Carolina Executive Committee will be sponsoring a series of regional workshops around the state to conduct political campaign type activities.
These workshops will be held in addition to the committee's business meetings.
Read more
Add your reaction
Share
---
The Libertarian Party of Buncombe County is growing and we are planning on running candidates in local races in 2013.  We are having an organizational meeting Tuesday, July 16 from 6 to 8 p.m. at El Chapala on Merrimon Ave.  The purpose of the meeting will be to organize the county affiliate, discuss potential candidates and garner volunteer support for those candidates.
If you cannot attend, be sure to sign up for our LPNC newsletter. The  LPNC is growing rapidly and the Buncombe affiliate is one of our fastest growing groups.  These are interesting times for the LP. State Chair J.J. Summerell will be at the meeting to give a state update.
We hope you can make it!
Add your reaction
Share
---
Libertarians can commemorate Independence Day by joining protesters in cities across America who will gather on July 4, to demand that the U.S. government adhere to its constitutionally dictated limits demanded by the Fourth Amendment.
Two of these events will be held in Raleigh, starting at 10 a.m. at the N.C. State Capitol, 1 Edenton St., and in Charlotte, starting at 9:00 a.m. at the corner of Trade and Tryon in Uptown Charlotte.
The rallies are being organized by Restore the Fourth, a grassroots, nonpartisan, nonviolent movement spurred by revelations made by whistle blower Edward Snowden of the government's widespread practice of spying on Americans without a warrant.
The July 4 demonstrations seek to demand an end to the unconstitutional surveillance methods employed by the U.S. government.
Libertarian National Committee Executive Director Carla Howell will speak at 12:30 p.m.. at the Washington, D.C., rally being held at McPherson Square from 12:00 noon until 2:00 p.m. Libertarian candidate for Virginia House of Delegates District 53, Anthony Tellez, will speak at 1:15 p.m.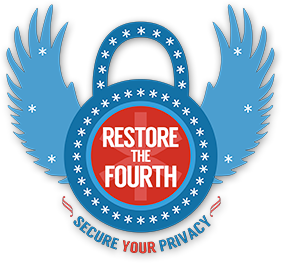 Add your reaction
Share
---